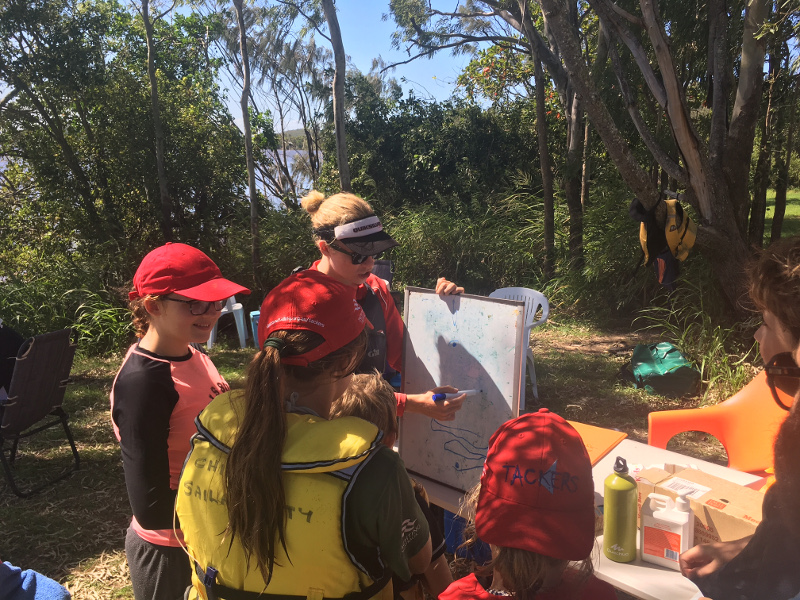 Nationally accredited Instructors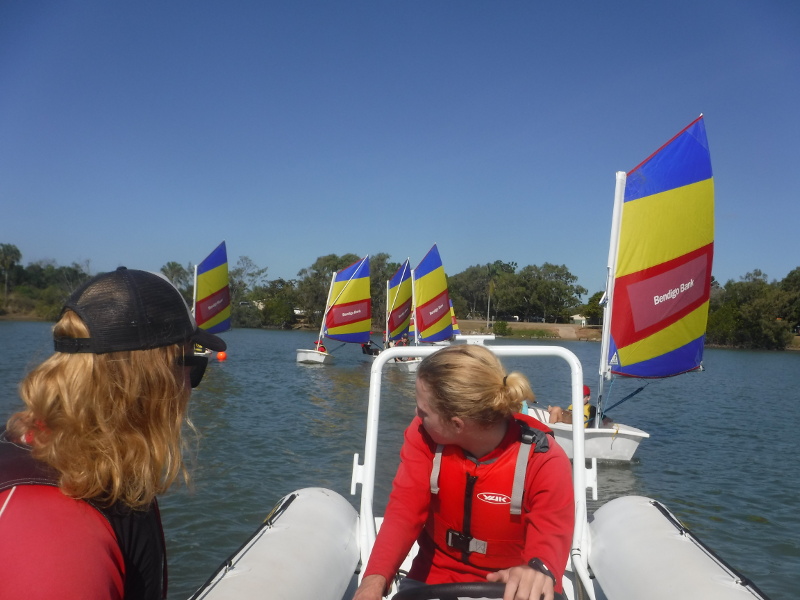 Safety focused with lots of support from Instructors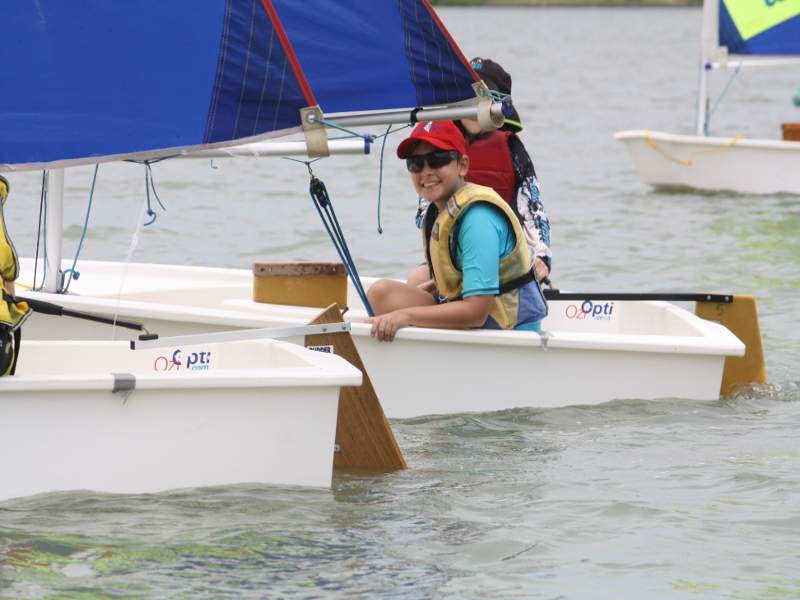 Fun , games based learning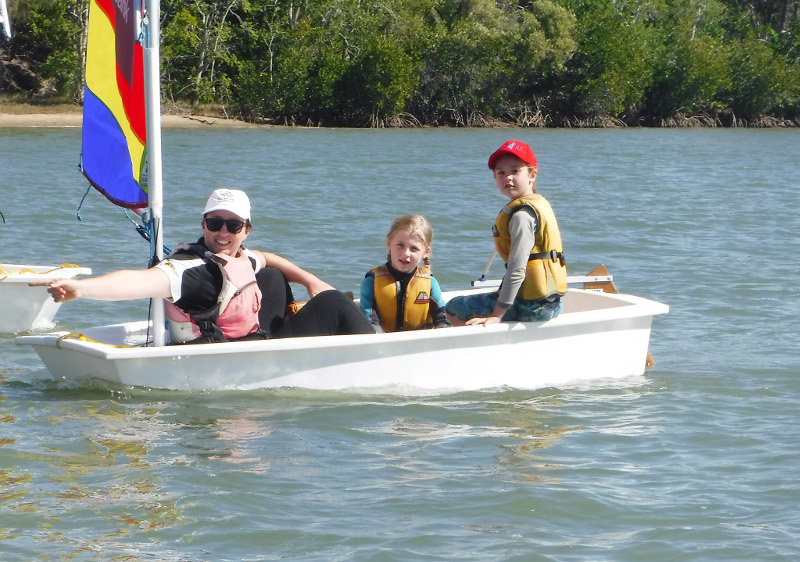 Our instructors will make sure your child feels safe and confident
Even if we have to get in the boat with them!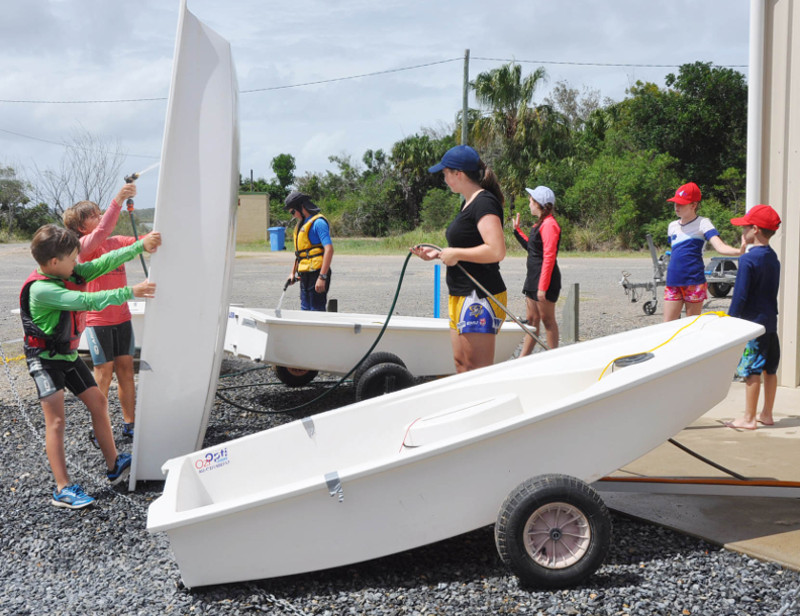 Learn independence and responsibility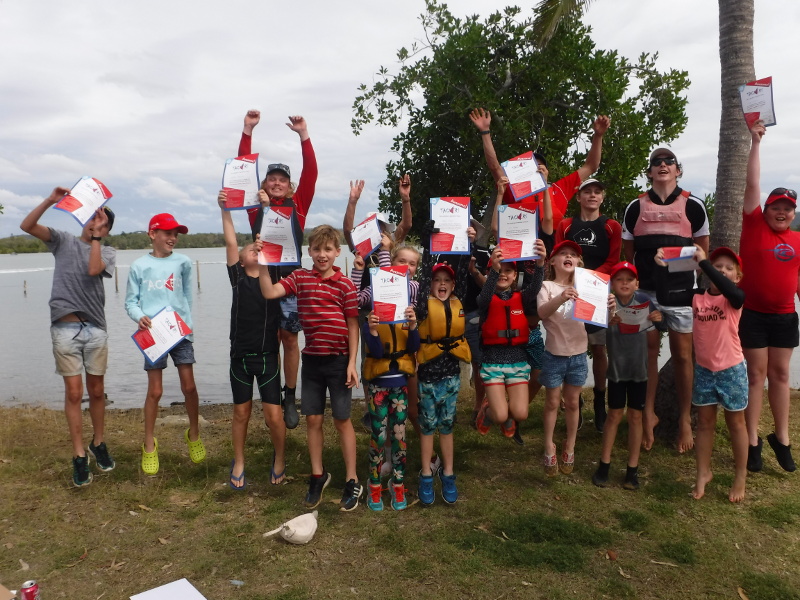 We Celebrate achievements of all sailors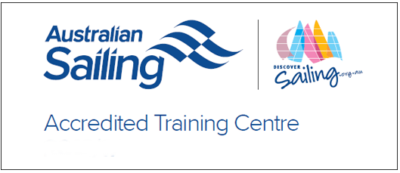 Tackers is an introductory, fun, games-based sailing program designed for kids aged 6 to 12, delivered at recognised Tackers Clubs throughout Australia. Kids don't need to have any sailing experience.  All the equipment, including the boats, is provided.
There are 3 steps to the Tackers program;
Tackers 1 – Having Fun
Tackers 2 – Tricks & Techniques
Tackers 3 – Sailing Fast
Each level involves 20 hours of participation. The first step, Tackers 1, is conducted over 4 days as a school holiday program. Children are then able to complete Tackers 2 & 3 on Sunday mornings during school terms or as another school holiday program.
Location
The Keppel Bay Sailing Club holds all of our Tackers programs on the safe sheltered waters of the Causeway Lake. This is a great venue for learners as it is almost always calm and the parents can easily see their children from the banks.
Course inclusions
Tackers fun pack
PFD and boat Hire
Nationally recognised certification
Lunch and Morning tea for courses run in school holidays
BOAT LOADS OF FUN
Cost $150 per child or $120 for family of 3 or more
Payment plans are available, please contact us via the form below to take advantage of this offer.
TACKERS INTRO
Course Overview This is the ideal introduction to the Tackers program. 2.5-3 hours on-water activity to get children familiar with sailing in a fun, non-competitive environment with a pathway on to more sailing through Tackers. Held every Tuesday, from 3.30pm till 5pm. 
Course Prerequisites
Water confident
7-12 years-old
Who should do this course?
This course is designed for participants who wish to be introduced to the sport of sailing. It's an ideal course to determine whether you'd like to participate in a Tackers 1 course.
Course Outcome
You will gain your Tackers Intro completion certificate. 
Tackers Intro is an afterschool sailing program for primary school students held at the sheltered waters of the Causeway Lake. 
-Make new friends
-Learn water safety and confidence
– learn basic boat handling skills
– all in a  fun, games based environment
All sessions  conducted by experienced qualified Australian Sailing Instructors.
Participants may wish to progress their sailing skills into Tackers 1, 2 and 3 after completing this program or continue sailing in Tackers intro. 
 Casual Fee- $15 per session. Book Monday before your session(at the latest). TO BOOK PLEASE PHONE 49399542
OR $150 per child per term. 
Enrolments
We are currently taking enrollments for the following dates, click on the dates below to enroll. Numbers are limited so please enroll at you soonest opportunity to avoid missing out.
For other enrolment options phone or email the Sailing department on 49399542 or sailing@kbsc.com.au