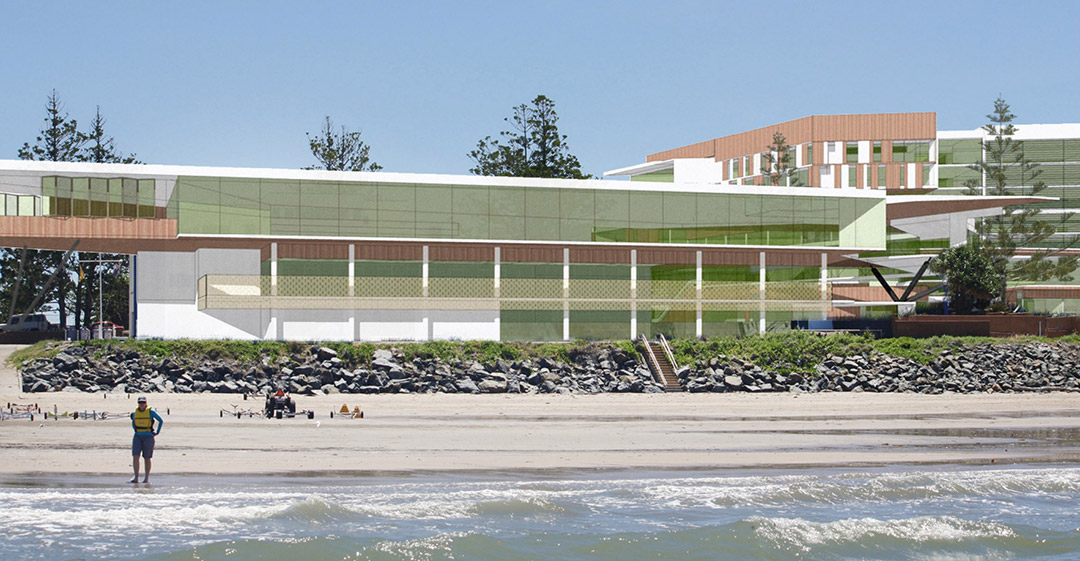 The proposed Keppel Bay Convention and Sporting Hub (KBCSH) could commence as early as this year. Keppel Bay Sailing Club is calling for local Members and the community to show their support for the development to help make it a reality.
CEO of Capricorn Enterprise, Mary Carroll, has stated that the project is flagged as a regional priority project as identified in 2014-2020 Capricorn Destination Tourism Plan.
Livingstone Shire Council and Regional Development Australia have also shown their support.
"The construction of a Convention Centre for the Rockhampton and Capricorn Coast region has been one of our regional Priority Projects since 2010 and has gained the strong bi-partisan support of our political representatives at all three levels of government, a very broad cross-section of business and industry as well as the wider community." Ms Carroll said.
Keppel Bay Sailing Club and Capricorn Enterprise commissioned Lucid Economics to develop an Economic Impact Assessment which shows that the proposed development will bring 298 new jobs to the region during construction and 272 direct local jobs every year once operational. The EIA shows this will inject $11.1M annually into the regional economy during operation and $39.8M during construction.
KBSC CEO, Julie Strudwick, says the Club is ready to go ahead with the development.
"We've done our homework and are ready to go to Design Approval and Building Approval. Once funding is secured we'll be turning soil within 9-10 months" Ms Strudwick said.
"Keppel Bay Sailing Club has been supporting the local community for 61 years and we hope that as election campaigning heats up, our members and the broader community remember our project and how many jobs it will create."
KBSC was the Queensland Sailing Club of the Year in 2018, an award which reflects commitment to not only the sport of sailing but also youth development.
"We currently employ 140 locals, injecting $3.9M into the regional economy through wages. This combined with our average $370K annual community support shows our commitment to the region. Imagine how much more we can give back to the community once the Convention and Sporting Hub is operational."
The proposed development includes a new 1,000 seat convention centre, 128 room hotel, multi-level car parking to support the new foreshore development, new retail spaces and a pedestrian link bridge between facilities.