KEPPEL BAY SAILING CLUB MOVES INTO NEW ERA
Established in 1957, Keppel Bay Sailing Club (KBSC) began with a small group of passionate and dedicated sailors and volunteers who wanted to share their love of the sport with the community in which they lived. Now 65 years strong, KBSC is moving into a new era with the landmark construction contract for the Keppel Bay Sailing Club and Conference Centre redevelopment recently awarded to Paynters.
KBSC Commodore Francois Gallais said that the development of the Keppel Bay Sailing Club and Conference Centre is an exciting milestone in the rich history of Club. "As a not-for-profit organisation, we exist to serve our community, members and patrons. Building the new state-of-the-art facilities is only possible due to the vision of our founding members and dedication of many volunteers and staff and will help better fulfil the needs of our community for many decades to come," he said.
Mal Cochrane, KBSC General Manager said that "The redevelopment will provide something for everyone, and we're excited that we'll be able to offer patrons an exciting new menu in a beautiful building that has views second to none in the State. This together with flexible spaces to accommodate varying sized functions will make the Keppel Bay Sailing Club and Convention Centre a fantastic venue for the Capricorn Coast Community".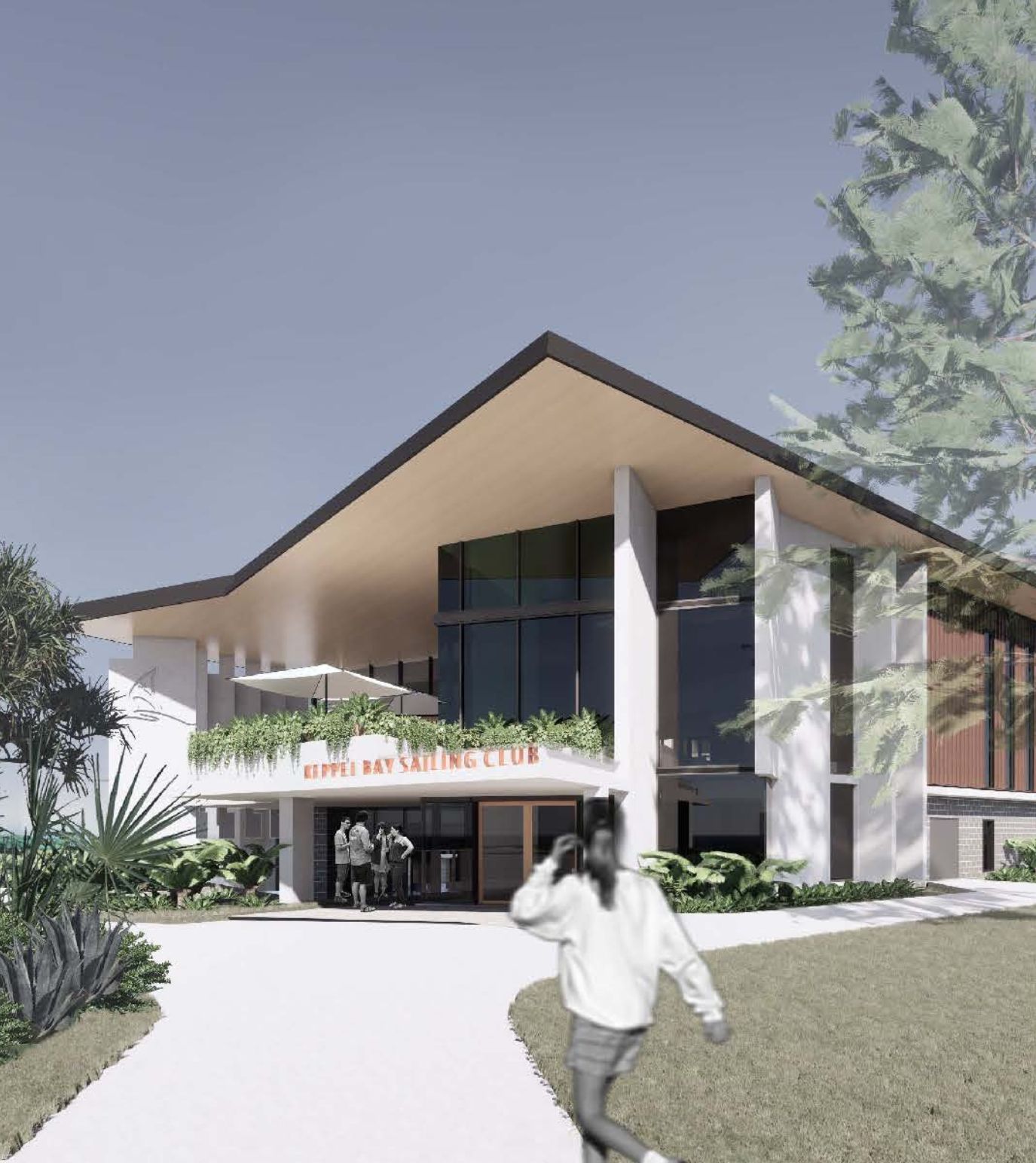 BUILDER
PAYNTERS
Paynters, with over 60 years of experience in delivering high quality projects are set to commence construction works on the site at the end of March 2023, with current scheduled completion anticipated for mid-2024

Some exciting news out of Central Queensland, with Paynters officially appointed as contractor of choice to deliver the brand-new

Keppel Bay Sailing Club

and Conference Centre Redevelopment.
We are incredibly proud to be partnering with this iconic community venue to bring their rebuild vision to life. Jointly funded by the Australian Government and the Keppel Bay Sailing Club, the new development will be 2,800 square meters in size over 3-storeys and will encompass state-of-the-art sailing facilities, day-to-day bistro and bar, multiple function and flexible conferencing facilities, affording uninterrupted views out to Keppel Bay and surrounding islands.
With construction works set to kick off at the end of March, our local team on the ground are thrilled to be delivering this landmark venue to the Yeppoon foreshore for the Capricorn Coast community to enjoy.

PROJECT MANAGER
BRIAN HOOPER
KBSC Project Manager Brian Hooper has worked very closely with the Club, Livingstone Shire Council and other stakeholders, and collaborated with the consulting team with design lead by architects Arkhefield to deliver an innovative and modern design for the redevelopment. "The Club are excited that the sailing operations will be better able to facilitate state, national and international regattas that provide significant economic benefits to the region" he said.